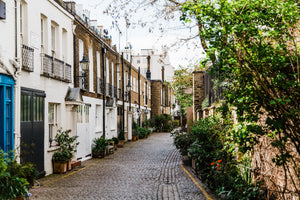 Super Duper Candle Company
Welcome!
Hello! We want to wish you a very warm welcome to our online store. 😊 💫
By shopping with the Super Duper Candle Company, you're supporting a small, independent family business here in the UK. We pride ourselves on our luxury order experience, from the moment you visit our site to when your candles arrive at your doorstep. We operate quality control checks at every stage of the order process to ensure that your candles, the complimentary tissue wrapping, the packaging and everything inbetween is perfect.
We're an online retailer of select brands such as Sand+Fog & DW Home.
About us
My name is Elliot and I'm the CEO. Alicia & I worked together as Co-Founders to start the business as student entrepreneurs. We were keen to put academic theory into practice as we were studying for our A Levels at the time of starting the business.
I'm now studying for my undergraduate degree at the University of York, and continuing to run the business when I'm home from uni!
We opened in January 2020 as a small entrepreneurial venture. We were completely astonished and overwhelmed by the success and how well our sales grew month by month! We are passionate about our business and have loved reading such positive feedback from you all on Trustpilot.